Enjoy a leisurely evening and build some lifelong memories while you lay under the stars and gaze upon the stunning views of the night sky.
Sit back, unwind, and enjoy a wonderful selection of local food and wine, accompanied by a magnificent view.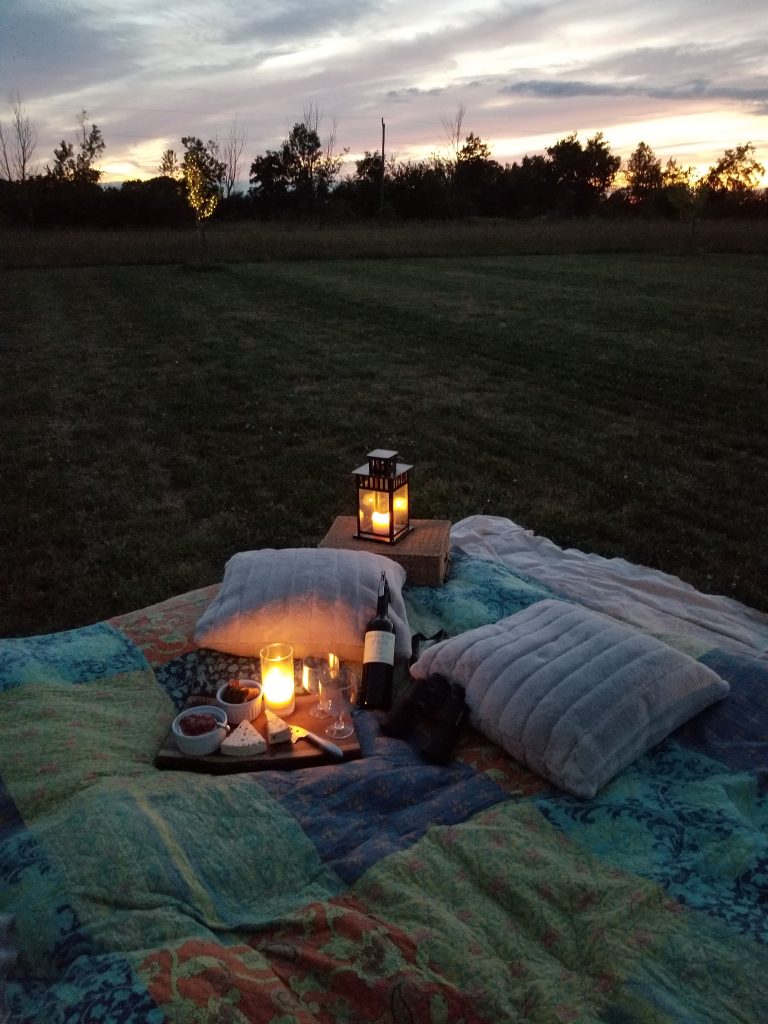 Let us cater to your needs. This package comes complete with: 
Your experience includes a delicious charcuterie board created with an array of local meats, assorted cheeses, and delicious wine. To enhance your evening, enjoy scented candles, plush blankets, and some cozy pillows.  
Price
$105 / Per Instance / Per Accommodation